What Every Small Business Owner Must Know About Protecting And Preserving Their Company's Critical Data And Computer Systems
If You Depend On Your Computer Network To Run Your Business, This Is One Report You DON'T Want To Overlook!
Kat-Scan Services
Complete Computer Network Maintenance and IT Management Support for Businesses Throughout Memphis, Cordova and Southaven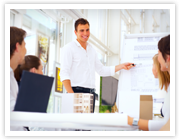 Is Your Technology Unreliable And Slow? I wish I could afford for someone else to handle my IT support for me! Have you ever said that?
If so, PC Doctor Inc. provides IT Support and IT Management that will fix your technology issues in Memphis, Cordova, Southaven.
With Kat-Scan Services from PC Doctor you can expect us to:
First get to know your business in depth, including your expectations and your budget in order to serve YOUR IT Support Services wants, not our own.
Prevent potential disasters in computer support such as potential down time and data loss disasters from occurring, instead of reactively stomping out flames.
Back up all the Technology Services we recommend, by giving you our 100% guarantee.
Improve your quality of life with IT Support that lets you put the focus back on running your business.
PC Doctor provides the technology you need to get ahead of the competition. Offering our servies to companies in Memphis, Cordova, Southaven, Collierville, Walls and Hernando, our strategic computer network maintenance solutions and IT Management can help you get the highest return on your technology investment.
Whether your business is in need of technology consulting, computer network maintenance services, IT management services, wireless networking, IT support, network consulting & integration services, network & server support, computer network installation, on-site & remote support, and wireless networking, we're there when you need us.
Our dedication to the highest level of customer service and support ensures you'll never have to stress about technology again. When you don't have to think about computer network maintenance and IT Support, you can concentrate on achieving your goals.
---
Areas Covered
We provide a wide range of complete Computer Support, IT Consulting and Network Services to businesses throughout Memphis, Cordova, Southaven, Collierville, Walls, Hernando, Olivebranch and Arlington.