What Every Small Business Owner Must Know About Protecting And Preserving Their Company's Critical Data And Computer Systems
If You Depend On Your Computer Network To Run Your Business, This Is One Report You DON'T Want To Overlook!
Business Continuity Planning
Reliable disaster recovery and data backup to defend businesses throughout Memphis, Cordova and Southaven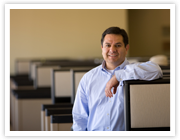 How Do You Know If Your Business And Data Are Really Safe From What's Out There? "What would become of my business if I somehow lost all of my customer data backup files?" Do questions like these consume your thoughts?
PC Doctor Inc. offers state-of-the-art Computer Hard Drive Backup and Disaster Recovery solutions to organizations that want to protect themselves in Memphis, Cordova, Southaven.
With Business Continuity Planning and Disaster Recovery solutions from PC Doctor, our experts can show you how to:
Depend on a speedy recovery, with proactive solutions for Data Backup after an accident or disaster occurs.
Defend your entire business – Back up and Recovery strategies protect your email, systems and more.
Stop worrying about accidents and disasters you can't control, with a strong partnership for Business Continuity.
Rid your mind of constant worry over what might happen, with our Business Continuity Planning expertise.
PC Doctor has the expert professionals you can rely on to ensure your entire business is safe from disaster. Serving Memphis, Cordova, Southaven, Collierville, Walls and Hernando, our data backup and computer hard drive backup solutions give you the power to achieve your goals, no matter what comes your way.
Whether you need to protect yourself with Disaster Recovery and Business Continuity Plan, Online Backup, Hard Drive and Data Backup, Offsite Data Backup & Recovery Services, Computer Backup, Virtual Data Recovery, Hard Drive and File Data Recovery, Computer Recovery, or Remote Data Backup, you can depend on our team of professionals.
Don't let one accident derail your entire business and plans for the future. Get a Disaster Recovery and Data Backup solution that will allow you to stay on track, no matter what comes your way.
---
Areas Covered
We provide a range of strategic IT Consulting, Network Services and Computer Support to safeguard businesses in Memphis, Cordova, Southaven, Collierville, Walls, Hernando, Olivebranch and Arlington.