What Every Small Business Owner Must Know About Protecting And Preserving Their Company's Critical Data And Computer Systems
If You Depend On Your Computer Network To Run Your Business, This Is One Report You DON'T Want To Overlook!
IT Consulting
Budget-friendly IT Outsourcing and IT Consultant services in Memphis, Cordova and Southaven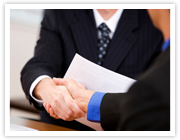 Is Your Business IT Nothing More Than A Money Pit? "Can IT Consulting services help me decide which technology I need and what I can live without?" Sound like something you'd want to know more about?
IT Outsourcing and Virtual CIO (Chief Information Officer) solutions from PC Doctor Inc. mean you can finally boost your bottom line with technology.
PC Doctor can create a specialized IT plan for your business, including:
An investment for the long-term success of your company, with expert Technology Planning for your unique business needs.
Comprehensive answers to all of your IT needs, that include your new Technology Setup.
Everything you need to transition your IT, with IT Management to keep your new system running smoothly.
You can count on our consultants to create your custom technology plan, so you never spend money on unnecessary IT again.
PC Doctor can show you how to leverage your IT investment with a Virtual CIO solution that's created specifically for your company. Serving Memphis, Cordova, Southaven, Collierville, Walls, Hernando, Olivebranch and Arlington, we provide Expert IT Consulting Services that let you capitalize on more opportunities.
No matter if your organization needs IT outsourcing, IT consulting services, outsourced IT, technical consulting services, small business server consulting, network consulting, computer security consultants, Virtual CIO (Chief Information Officer) service, or computer consultancy for small businesses, we've got it all.
Advanced technology doesn't have to be expensive. Let an IT Consultant show you how the right technology will increase your bottom line.
---
Areas Covered
We provide many affordable Network Services, Computer Support and IT Consulting solutions to businesses throughout Memphis, Cordova, Southaven, Collierville, Walls, Hernando, Olivebranch and Arlington.